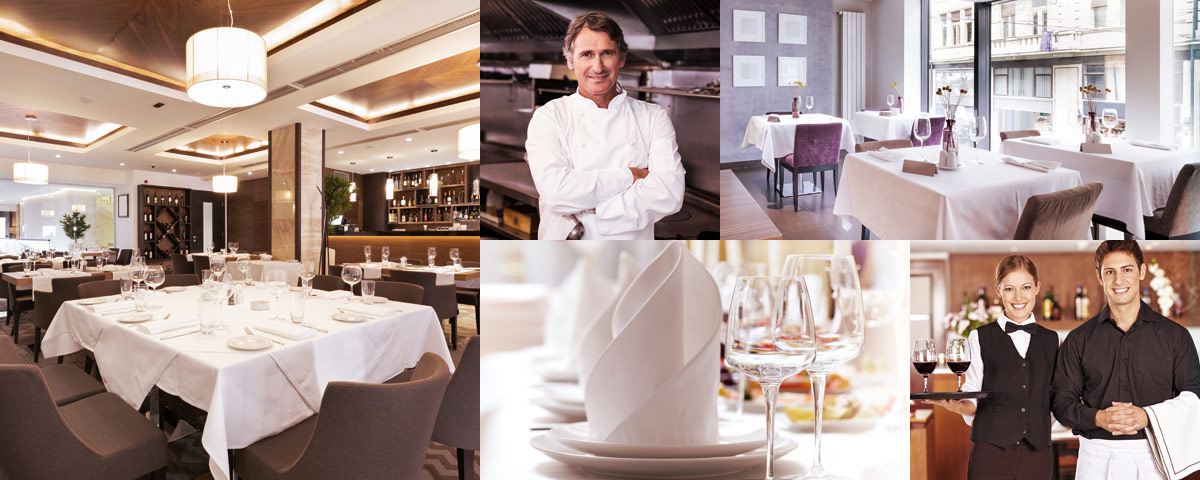 A Reliable Restaurant Linen Supply Company or Restaurant Uniform Service is Often Difficult to Find!
Find your next restaurant linen service company or restaurant laundry service. Linen Service has researched the premier restaurant linen rental companies to match buyers with the best possible linen companies.
Restaurant Linen Service
Hardly any restaurant business can ever survive without a restaurant linen service. After all, the measure of a successful restaurant business is never just about great food. The complete food experience is multisensory; so what the customers hear, feel, smell and more importantly see contribute to how they enjoy their experience at your restaurant. Seeing dirty, stained table linens, yellowing and dusty restaurant curtains, or foul-smelling table napkins are a great way to shoo away your customers and make sure that your restaurant fails. This is why restaurants need a reliable and professional restaurant linen services company.
Hiring a Restaurant Linen Service vs Laundering In-House
We are in the business of making sure that restaurants get connected with a quality linen and laundry service professional who has a proven track record and continually serves their customers with clean and fresh-smelling linens. With years of linen and laundry experience to our name, and the expertise that we have acquired in the field, we know linens better than anyone else.
These companies offer laundering and rental services for your table cloths, napkins and runners as well as staff attire. On top of that they offer other important services like floor mats, towels, server aprons, chef's aprons, kitchen towels, washroom towels and the uniforms of the different personnel in the restaurant. These different linens made from different types of fabrics all go through rigorous and extended use on a daily basis but require different care. It is this exact specialized care that our customers provide to suit your every need. We are your one-stop shop in finding a professional restaurant linen service for all your business needs.
Still have questions or interested in learning more about our quality restaurant linen service professionals? Contact us at 888-770-2489 or fill out our online form and representative will be with you shortly!