Restaurant Napkin Service and Rentals
Napkin Rentals for Restaurants Qualities, Materials, Sizes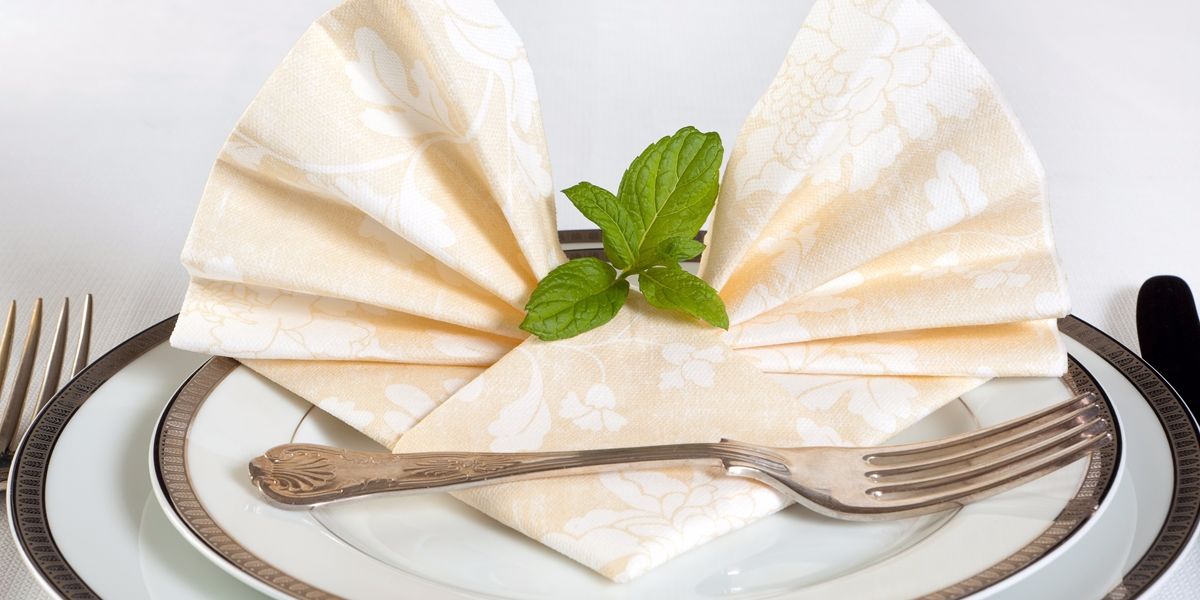 Spun Polyester Napkins
Linen rental companies usually offer the largest variety of colors in spun polyester napkins. These napkins provide great durability and hold folds well. They are also the most economical. This is because the linen suppliers are able to get the most washings out of them. While all of the linen services in the Linen Service network are not guaranteed to carry all of these colors, these are the industry standard and most are rented as a stock item. Almost all spun napkins are 20" x 20".
100% Cotton Napkins
One of the most preferred napkins offered by linen service companies is the cotton napkin. Cotton napkins are the most absorbent, and provide the greatest usefulness. The drawback to these napkins is that they wear down quickly over time. Therefore, they must be purchased on a regular basis in order to maintain their structural integrity. The most common cotton napkin for restaurant is the "momie" napkin. The momie napkin is a great napkin for high end steak houses, fisheries, and bistros. The cotton momie napkin usually comes exclusively in white. The colored cotton napkins fade too quickly. Satin-Band and Damask are other cotton napkins, however are rarely used by food service providers due to their rental price.
Matte Satin Napkins
Another type of napkin offered by many linen service providers is matte satin. This material is generally used for events such as weddings and parties. It has a soft silky feel, however does not fold as well as spun polyester or cotton napkins. Here are many of the matte satin colors. Most of these colors are only offered by specialty linen companies.