Towel Laundry Service
Salon, Spa, Massage And Gym Towels Quality, Size And Material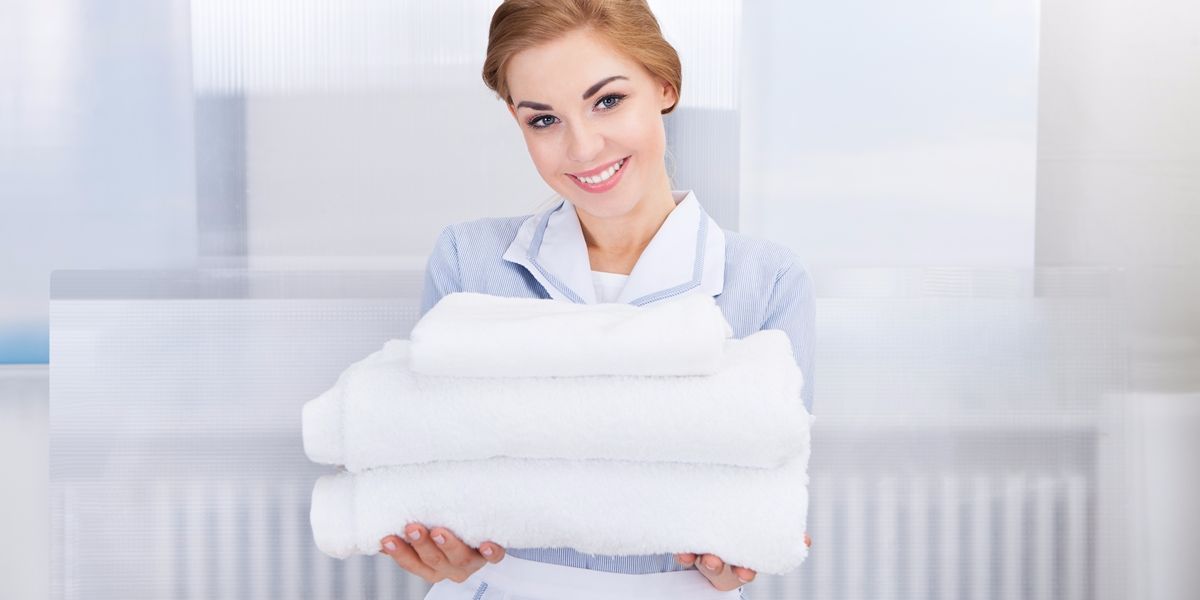 Salon Towels
Having the right tools and supplies is essential for any business. Whether you run a salon, spa, or gym, having the right salon towel handy has an impact on your clients' experiences. These 100% ring spun cotton towels are very absorbent which makes them perfect for salon needs. Great for quick hair drying and salon clean up. They also work for nail salon and spa customers use as well. These towels withstand constant use which makes them ideal for hair salons and barbershops. Standard size for salon towels are 16" X 27".
Spa And Massage Towels
Spa towels come in a variety of sizes ranging from a hand towel to a full size bath sheet. Every spa towel should be soft and comfortable, providing your spa and massage clients with a pleasant experience.Our high-quality collection of cotton towels are made of 100% cotton which makes them super-soft and super-absorbent. These luxurious towels are ideal for your spa and will keep your clients dry while providing them with soft, soothing comfort. Nothing feels better than 100% cotton!
Gym Towels
Unfortunately all gyms and workout businesses have to go through a lot of loss due to their towels being stolen on a daily basis. Our goal is to provide you with a reliable linen service that is able to provide gym towels and workout towels to your gym or athletic center so that you never have to worry about running out of stock. Gym towels come in many different sizes but the standard size is 16" X 27" for using while a working out. These towels are made of 100% cotton to provide great absorbency and comfort for the user. Gym towels are generally found in gyms, yoga studios other high end workout facilities including hotels and corporate office gyms.